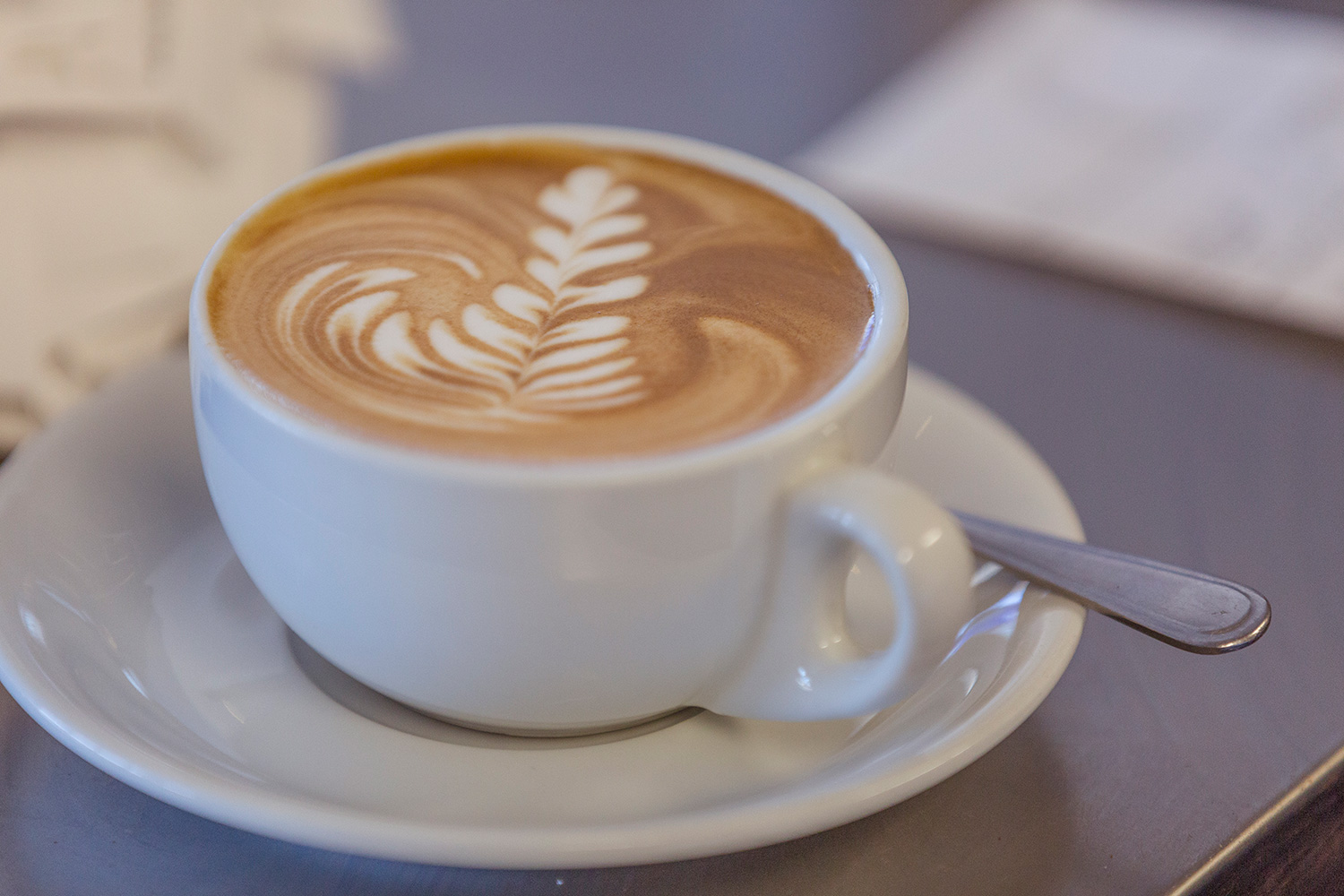 OUR COFFEE
AT JIMMY G'S WE OFFER A CLASSIC OLD SCHOOL BLEND WITH A NEW WORLD ZEST! OUR COFFEE IS FULL BODIED, LOW-ACID, SMOOTH AND RICH.
Brazil natural process bring chocolate and sweet caramel praline notes; Ethiopian Djimma contributes a unique natural fermented fruit character while the Indian binds the whole blend together with a rich cocoa aftertaste and very powerful body. A dash of Central American coffee adds a lively zest to complete our unique private blend coffee, exclusive to Jimmy G's.
Roasted to precise spectrophotometer targets provides incredible consistency that other roasters cannot achieve. Climate controlled 'cellaring' prior to delivery results in a dense and stable Crema, providing a smoother tasting espresso for our customers.
This blend, which was developed specifically for the Australian palate, keeps winning fans and our team of barista's are dedicated to pouring the perfect brew.
ABOUT US
Jimmy G's is a cafe chain that was founded in 2012 in the Gosford CBD on the Central Coast of NSW, and has since become the answer to thousands of coffee cravings. The Jimmy G's brand is the story of a man with a passion for Hospitality and a love of beautiful coffee, simple and delicious food and excellent service.
JIMMY'S VISION
Jimmy G's endeavor to provide authentic hospitality to the people of Australia and play a part in their daily life through flavor packed food, beautiful coffee and personal service.
JIMMY'S MISSION
Our mission and mandate is to lead the industry with true hospitality. Providing people with real service, real food and really beautiful coffee. The Jimmy G's brand wants to illuminate peoples' lives and give clarity, happiness, cheerfulness and warmth to all our customers.